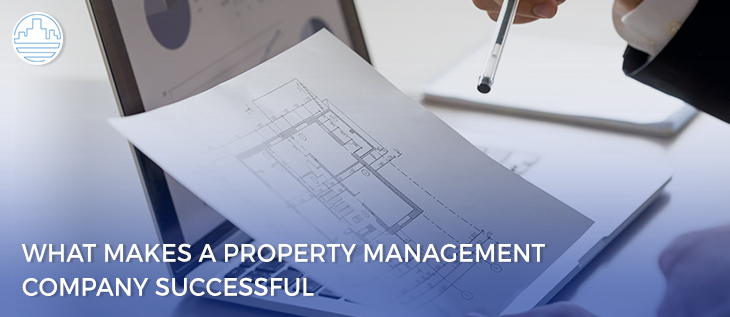 It is a common perception that a property management company being a service-oriented enterprise is easy to venture into. The entry barriers are perceived to be low, as is the capital required to set it up. The fact, however, remains that it takes many aspects other than capital, to run a successful business. For one, a property management company has to manage a host of stakeholder expectations. From marketing vacant units, tenant screening, getting leases signed, and overseeing maintenance, there is a lot that property management companies have to contend with. If you are new to the business, here's what you need to do to set yourself up for success:

Qualities of a Successful Property Management Company
1. Have the Legal Aspects in Place
First up, the answer to how to start a property management company lies in ensuring that you apply for the requisite licenses. Broadly, the applicant requirements are as under:
The minimum age of the applicant must be 18 years
Should be a US resident
Should have no criminal record
Should have passed the licensing exam
However, different states may have different requirements for a Property Management License, so be sure to check for the individual details.
That done, you will need to set up the company structure that works for you! A Limited Liability Company or an Incorporated Business, have different relative merits. Be sure to figure out what works best for your individual requirements.
2. Benefit from a Strong Online Presence
With most businesses being transacted digitally, a strong online presence is a must-have. Ensure that your web site is user friendly and lends itself to discoverability, for landlords and tenants alike, to be able to find you. Professional design and compelling copy that give a good overview of your domain expertise and your creative problem-solving approach will be imperative for prospective clients.
3. Have a Strong Team in Place
Like any service-oriented company, a property management company is only as good as its team. You will need to have a cross-functional team that understands the various laws related to real estate, can manage vendor relationships, has great communication skills, and more.
4. Leverage Technology
There are a whole lot of property management tools and software options that exist that can help you automate several tasks. Whether it is to do with property marketing, lease management, maintenance request management, or more, you can easily optimize several tasks. Additionally, depending on whether your area of expertise is residential property management or commercial property management, you can also look at some other tools such as vacation rental software that allows you to advertise vacancies, manage calendars and check-ins, and a lot more. Implementation of billing systems such as RUBS can also go a long way not only in automating billing for multifamily properties but also in improving client profitability by billing back utilities.
5. Network
Now, this is one aspect that cannot be overstated. Clichéd as it may sound, for a service-oriented business, who you know is as important as what you know. From contractors, insurance providers, to service delivery professionals, there is a huge network that you need to maintain.
6. Fill Vacancies While Thoroughly Screening Tenants
With many properties are making less profit than they should, the primary role of the property management company is to ensure that rentals are optimized while keeping vacancy rates low. The one thing that cannot be compromised, however, is to find the right tenants. Thorough screening of tenants and conducting due diligence, is key, as lack of it can have costly consequences. Whether it is checking the potential tenant's criminal record, credit rating, or eviction history, there is a lot of work involved in making sure that you are filling the vacancy with a dependable tenant.
7. Take Care of Regular Maintenance
An important aspect of a property management company's role is to ensure timely maintenance of the client's property. This requires regular inspections as well as responding to maintenance requests timely. In fact, the appearance of your client's properties can be the biggest testimonial for your work as a property manager. Whether it is enhancing curb appeal or undertaking renovations, there is a lot that the property management company can do to optimize the value of the property.
8. Ensure Compliance
With myriad local and state regulations, rent control, and federal fair housing laws, it is imperative for a property management company to be fully cognizant of them and to ensure compliance.
Additionally, the best property management companies would also help clients increase their profits through robust budgeting as well as maintaining financial transparency.
Running a successful property management company involves a lot of effort and dedication. That said, the work is also extremely rewarding as you make a tangible difference to client profitability as well as his or her freedom and stress levels, and in turn, build a flourishing business for yourself.