Management With Owner's Mindset
Expertise In Large Portfolios
Proven Strategies To Increase ROI
DID YOU KNOW
Many investment properties are making less profit than they could or should.
It's time to optimize your property and maximize your profits.
Let's Talk
How can we help you meet your goals?
We specialize in...
ASK YOURSELF
Is Your Current Property Management
Company Working For You?
It's Time For a Better
Property Management Plan
Like you, we've been frustrated with the confusion and time waste associated with common property management strategies. That's why we created
The Beach Front Way
EASY THREE STEP PROCESS
The Beach Front Way
The Beach Front Way makes us smart, efficient, comprehensive, and cost-effective. More importantly, it's simple and easy for you and saves you time and money.
step 1
Plan
Create a property management plan
step 2
Onboard
Complete our easy onboarding process
step 3
Execute
We'll carry out the plan together
Choosing a property management company for your rental or investment property is a huge decision – one that could make or break your future as a property owner. Will you have the time and resources to grow or will you be stuck in the minutia?
The Beach Front Way allows us to help you maximize your returns and minimize your stress.
What Would a Better Life Look Like to You?
Take the first step toward more freedom, less stress, and maybe a beach chair in the sand.
Let's Talk
THE WORD ON THE BEACH...
Our Clients Say It Best
Life with Beach Front is looking pretty sunny for our clients who are letting us do the hard part while they get on to bigger and better things.
"After I sold the......."
After I sold the management company, I decided to make a decision and move the buildings over to Beach Front. I've known Kyle and Robert [members of the leadership team] for a long time. They're good guys. I've known them through school with the kids and sports and just being friendly competitors. They've always been right as rain. If they say it'll be done, it'll be done. Or if they promise something, I've just always known them to be really good guys.
I chose Beach Front Property Management Inc. as a property management company because I like the fact that I can pick up a phone because I am hands-on. So, I like the interaction with Beach Front Property Management Inc., and I don't feel like I have to be as worried about what's going on at the building, or who's involved. I like their chain of command; it makes me feel more comfortable. Plus, when I talk to the investors and I tell them how it's all going, and I go to the building and see for myself, I like what's going on, which makes everybody feel more comfortable. So, I just like their procedures. I like their process, and I think they have a lot of competent people there.
"I think all the departments....."
I think all the departments are very strong. Accounting department with institutional level accounting reports, operations department with excellent oversight and many experienced people. This is a business that takes many, many years to learn. It's not something you can just walk into a class. Lots of it is experience based likewise on the maintenance department, which is great for handling all sorts of jobs that would otherwise cost a lot more with vendors. So, at the end of the day, it's a well-oiled machine.
"I couldn't be happier..."
Beach Front has been managing my properties for 6+ years and I couldn't be happier. I inherited the properties and didn't know the first thing about managing them (and definitely didn't have the time to!).
Getting Beach Front to start service was easy and everyone there is so knowledgeable (and so patient with my million questions!) that I felt very comfortable right from the start. My properties are in great hands!
"I can focus my energy and time on better things..."
I own several investment properties in Southern California and appreciate how well Beach Front manages everything from A to Z. The fact that I can be so hands-off with the day to day allows me to focus my energy and time on better things, like running my company and spending time with my kids.
I invest in a multitude of industries so being able to watch my ROI increase every year is what's important.
First thing's first: they implemented RUBS. What a game-changer. Secondly, they are always available to take a call. Not typical of a property management company.
Trust me, I've worked with many. And lastly, they manage everything in-house from service and repairs to repositioning to getting the units rented. My efforts are minimal and I have Beach Front to thank for that.
"...all my headaches went away."
Beach Front made the transition from my former property management company very smooth. I own three apartment buildings in Long Beach that were being managed poorly and no one was communicating with the tenants…so they called me non-stop.
When I finally made the change, Beach Front took over with a quick onboarding and all my headaches went away. Only regret I have is not switching over sooner.
"To be honest when I first entered..."
To be honest when I first entered your office I felt this vibe of neat and tidy and modern, especially when you explained how your team and system work. I knew already you are the professional who we want to work with. I really need my partner to come to see your office and meet you. I'm sure that he'd like to work with you. You have such a strong influence on people.
"Thank you, Beachfront Property...."
Thank you, Beachfront Property Management, and my team, for making my life much easier by providing continued excellence!
Maximize Exposure For Your Property
With Premier Listing Services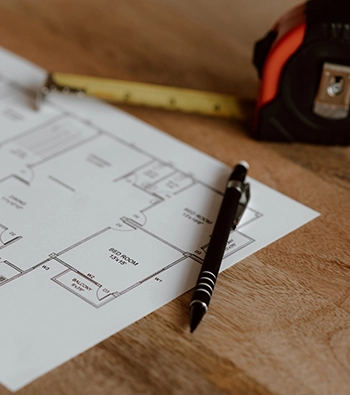 Optimizing Your Property through Construction Management and Repositioning
When was the last time you stepped back and looked at your rental property? How's the curb appeal? Are the units light, bright, and welcoming? If you're struggling to fill vacancies, it might be time for an update.
But you don't have time or a ton of money you want to pour into a big project like that.
We Get It!
Construction can be time-consuming and costly. But it can also be worth it! That's why part of our initial conversation will include your goals for and pain points with the property. Then when we create the property management plan, we'll assess the potential upside to small- and large-scale renovations and show you how they can be done cost-effectively.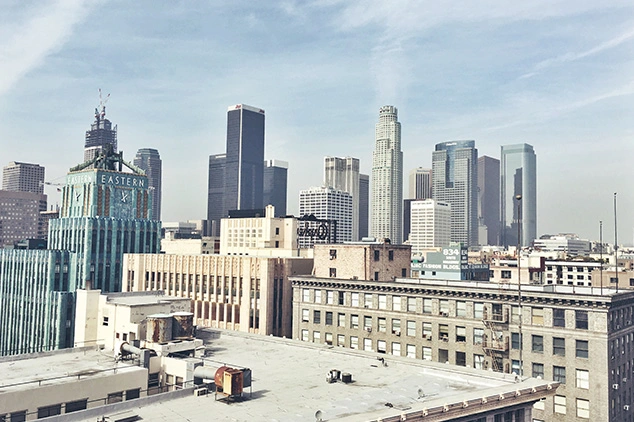 But who is going to manage the actual renovations? We'll do that too!
Well, we'll work together, but we'll do the hard part. Our goal is to make everything as easy as possible for you. With well-trained and experienced in-house maintenance teams and access to third-party vendors and contractors throughout Southern California, your project will be in expert hands.
Plus you'll always know how it's going because we believe in proactive communication and transparency.
Let's Talk
EASY ACCOUNTING
See Your Profits Grow
Frequently Asked Questions(FAQs)
A property management company typically charges a percentage of the monthly rent as a management fee, which can range from 8-12% of the monthly rent. In addition, some companies may also charge additional fees for services such as leasing or advertising, and some companies may charge a flat fee for their services. The fee can vary depending on the company, location, and services provided.
Property management companies are typically regulated by state or local government. In the United States, regulations and laws vary by state, and some states may have specific licensing and certification requirements for property management companies. In addition, industry organizations such as the National Association of Residential Property Managers (NARPM) and the Institute of Real Estate Management (IREM) also provide standards and certifications for property management companies to adhere to.
When hiring a property management company, it is important to research multiple companies, compare their services and fees, and check their references and reviews. It's also important to have a clear understanding of the services they provide and to have a clear communication with the company about your expectations.
Property management involves overseeing the day-to-day operations of a rental property, including collecting rent, handling maintenance and repairs, advertising and filling vacancies, and enforcing lease agreements. A property management company can handle all of these responsibilities on behalf of the landlord, allowing them to focus on other aspects of their business or personal life.
Switching property management companies can be done by reviewing your current contract, researching new companies, and signing a new contract with the chosen company. Notify your current company and tenants of the change, and schedule a walk-through with the new property management company. Keep an eye on the transition process and address any issues that may arise during it.