Welcome to the Beach Front Way
Professional property management that will maximize your profits, minimize your risk, and leave you free to move on to better things.
UPFRONT PRICING BASED ON YOUR PROPERTY SIZE
Your path to more freedom and less stress starts here
Schedule a 15 minute call today to discuss your investment property
Schedule a 15 min call
Get A Free Rental Comparison Analysis for Your Property
*pricing percentage based on gross collected income
The Beach Front Way
Your comprehensive property management solution
Owning an investment or rental property can be stressful!
Did you know that a surprising number of property owners are out of compliance with California's Implied Warranty of Habitability Law (CA 1941.1)? If you're not an expert on local, state, and federal habitability laws, chances are you could be out of compliance and not even know it.
The Beach Front Way ensures your property is fully compliant and profitable by:
Performing all inspections – inside and out for safety, habitability, and legal compliance (prop 65)
Managing liability, including workers comp and property compliance
Hiring, training, and managing all property managers and maintenance staff
Handling all maintenance issues 24/7/365 with our experienced in-house plumbers, electricians, carpenters, and technicians
Providing monthly property reports - leasing and maintenance updates/upgrades, rent roll, balance sheet, income and cash flow statements
Providing annual financials - annual budget creation and year-end accounting reports for tax preparation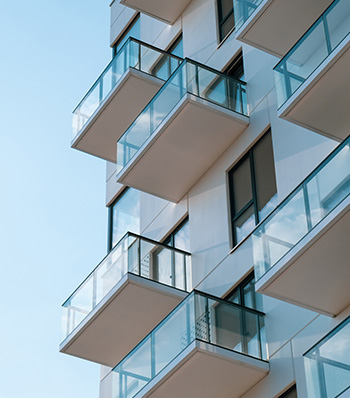 Is your property bringing in the best profits possible?
Did you know many investment properties are making less profit than they could or should? And as an owner, you're probably spending time and money on your property, making it even less profitable.
The Beach Front Way's property management plan will include an assessment of how your property could be optimized for maximum profit. Best practices include:
Getting Started is Easy
If you've been frustrated by the time and energy it takes to manage your property, or worse, manage your property manager, then it's time for a better way.
Schedule a 15-minute call
Create a property management plan
Execute the plan together
See how The Beach Front Way can change your life as a property owner?
The Old Way
The Beach Front Way
You have...
Constant issues with property operations, maintenance, residents, legal compliance, etc.
No time for your next deal, your career, your life!
Peace of mind knowing you have a property management partner who handles everything!
You feel...
Overwhelmed
Frustrated
Unsure of local and state laws
At ease
Free to focus on more important things
Everyday you...
Have to-dos for your property
Worry about the next maintenance crisis
Don't worry about your property
Know you'll get your detailed report at the end of the month
As a result, you...
Never get to that next deal
Are stuck and not seeing financial returns
Can focus your energy on other investments. Make that deal happen!
Grow your investment into other properties or new business opportunities