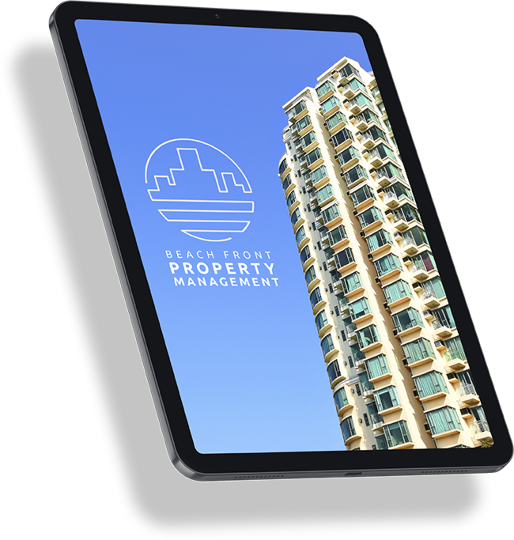 READY TO LEARN MORE?
Download The Beach Front Lease-Up System: Complete Guide to New Construction Lease-Up
Taking Your Property From Building Site to Thriving Community
WITH COMPLETE LEASE-UP AND PROPERTY MANAGEMENT SERVICES
You want your new building to be successful, efficient, and profitable. You need a partner who understands exactly how to make that happen so you can focus your time and energy where it's needed. That's where Beach Front Property Management Inc. comes in. Our team of experts specializes in new construction lease-ups and ongoing property management.
To get started, we'll have a conversation about your build timeline and goals. Once we have those targets in place we'll customize The Beach Front Lease-Up System to meet all of your needs on schedule.

It's never too soon to start a conversation about new construction lease-up strategies. Our experts are here to help you at any point in your build from planning to construction to certificate of occupancy.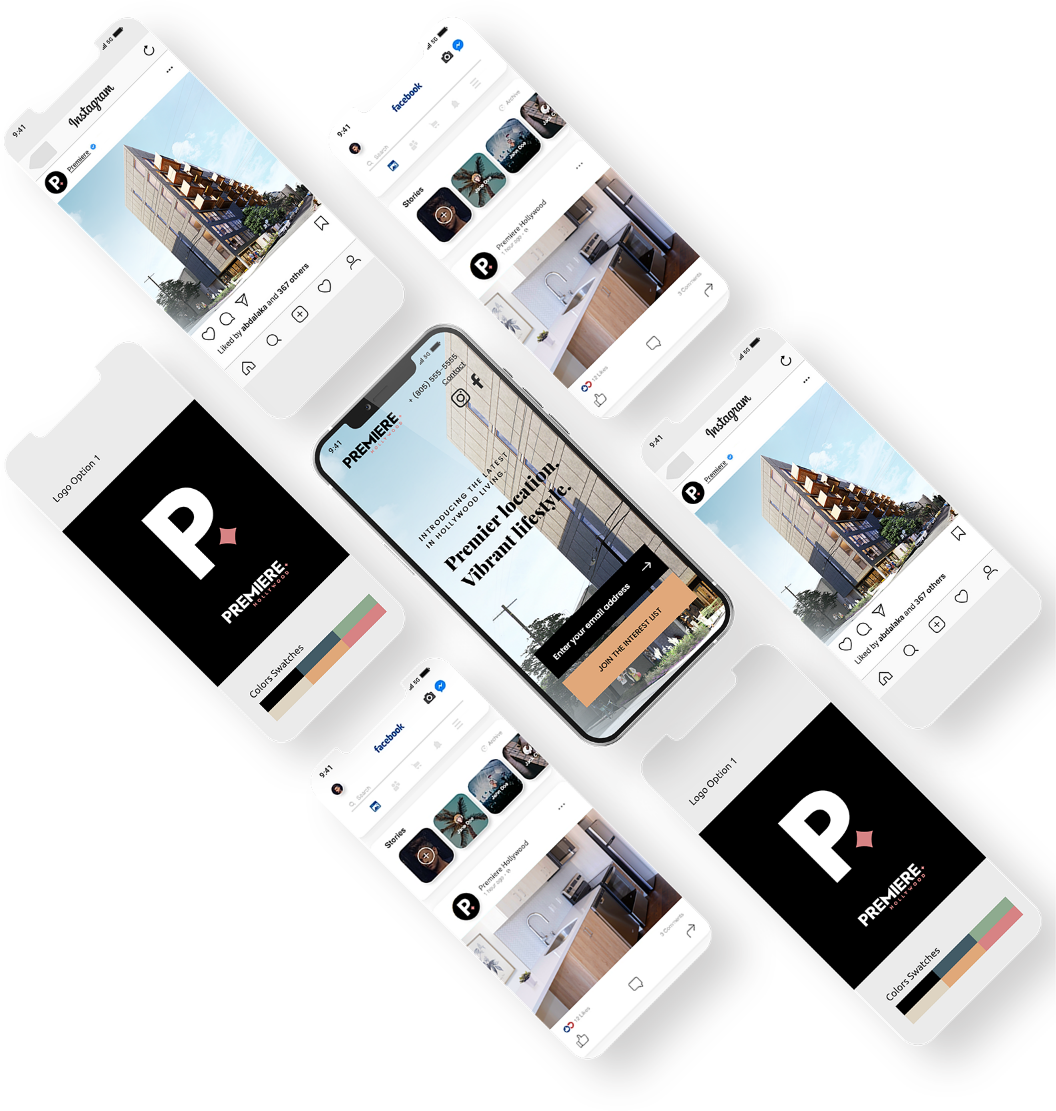 PHASE 1
Creating Your Brand & Digital Footprint
To differentiate from the competition, we'll create a unique identity for your property that captures its lifestyle, location, and key features. In this phase, we will build out the branding and marketing items needed to successfully lease-up your new property:
Property Name
Logo
Brand Style Guide
Website
Social Media Channels
Social Content
Digital Advertising
PHASE 1 CONTINUED
Leasing-Up Your Property
Leasing-up a new building is the process of finding the right residents to fill the new units quickly. It includes launching the building to the public, managing a list of interested residents, and overseeing the leasing process from tours to phone calls, paperwork, and payments. The longer your new units are vacant, the longer it takes for you to see returns on your investment.
That's why working with a lease-up expert is the best way to ensure your property's success.
During Phase 1, our team will handle some of the more complex elements of leasing-up a building including managing low-income housing requirements and staffing.
Low-Income Housing Requirements in California
Many cities and counties in California are now requiring new buildings to reserve units for low-income housing. Our team can help you figure out what the requirements are in your area and how to find the appropriate residents. We will ensure that all leasing activity is handled in compliance with applicable laws at the local, state, and federal levels.
Staffing
California law requires that all apartment buildings with 16 or more units have an on-site manager who lives in the building and is considered an employee.
As part of the Beach Front Lease-Up System, we will handle all aspects of hiring, employing, and supervising the on-site manager for your new property. Your new on-site manager will be a Beach Front employee, which means we will manage wages, scheduling, benefits, insurance, etc.
Find out how The Beach Front Lease-Up System can make leasing and staffing your new building easy and stress-free.
PHASE 2
Creating a Community
In Phase 2 we focus on stabilized operations, resident retention, and community development. Our goal is to build a community residents love and prospective residents are eager to join. To create the right vibe, we focus on:
Grand opening and events
Online reputation management
Resident referral programs
Prospective resident waitlist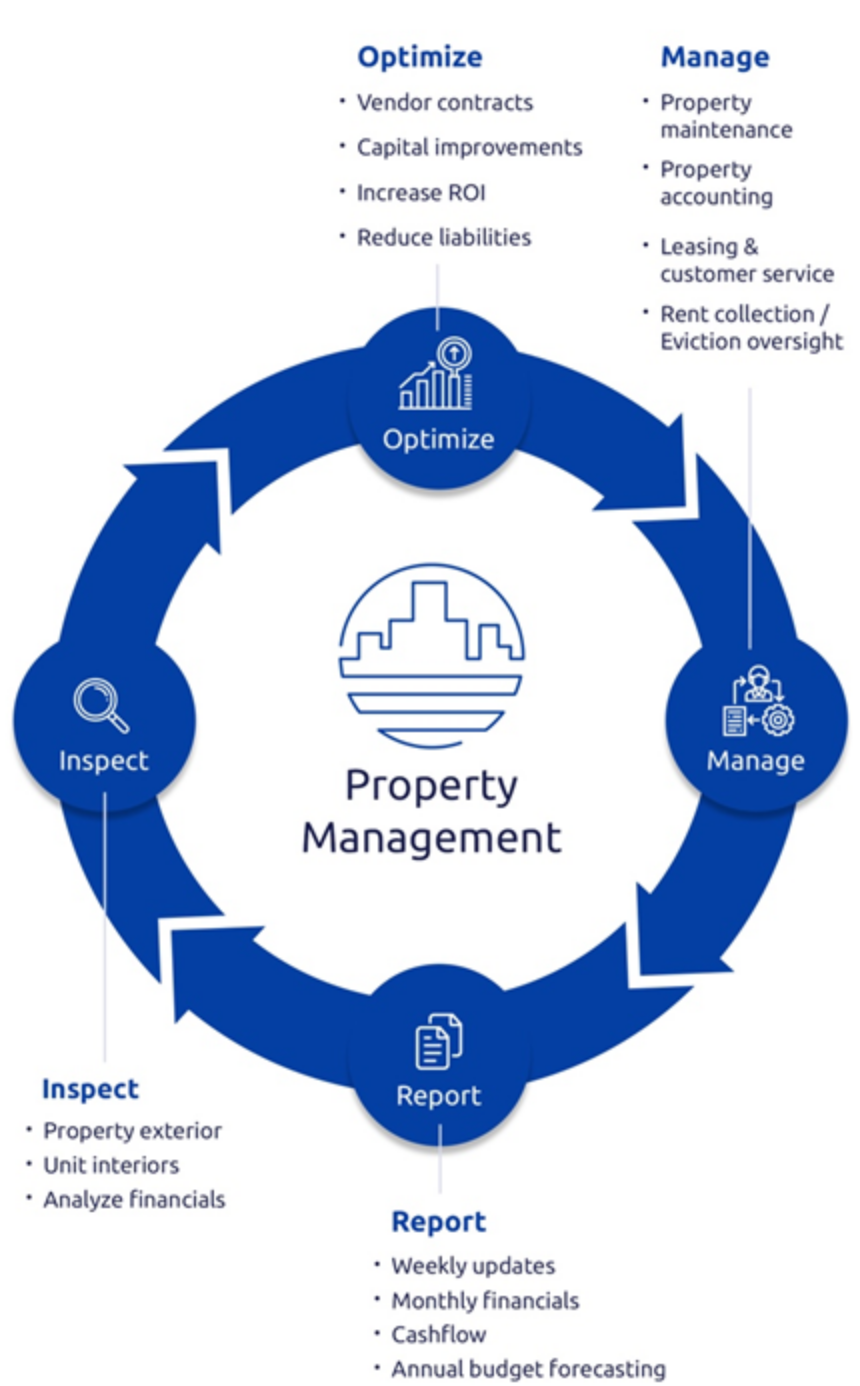 PHASE 2 CONTINUED
The Beach Front Proven Process
As your full-service property managers, we approach operations with an owner's or investor's mindset – stability, profitability, and legal compliance are key. To achieve these goals efficiently, we use The Beach Front Proven Process.
Frequently Asked Questions(FAQs)
The lease-up process has many steps. We recommend starting with branding and establishing an online footprint. Social media is a great tool to build interest and generate a list of interested people. You'll also need to plan for staffing your new leasing office and make sure you follow all local, state, and federal regulations. We also recommend having an experienced attorney review all leasing documents to make sure you and your property are protected.
You can handle lease-up for your new multifamily property on your own. But it can be a complicated process including branding, marketing, staffing, and compliance with local, state, and federal regulations. If you're not sure where to start or the right process to follow, our apartment lease-up experts can help you.
You should start thinking about lease-up almost as soon as you start building. From the very early planning stages, having a strategy in mind to fill your units once they're built will ensure success. However, many builders and developers are not ready to consider lease-up until the project is well underway. Our lease-up experts are experienced with coming into new construction projects at every step and can help guide you.
If your marketing efforts have worked, you could have your new building leased-up quickly, within the first few weeks to a month of opening. In other cases, it takes a few months to fill all units. Starting early and building an active presence on social media can help you attract interested renters who are ready to sign a lease as soon as you get your COO.
It depends on where you are building and what the local requirements are. Our lease-up experts can help you figure out what the specific requirements are in your area and the best way to find the appropriate residents for your units.
Get the latest news on new construction lease-ups and property management.