Property owners, do you want more freedom and less stress?
Learn more about how we can help.
Property management with ownership thinking
Expertise in medium & large properties & portfolios
Proven Strategies to
Increase ROI
20+ Years
Experience
Property Management Company in Gardena
Beach Front Property Management Inc. services and manages multifamily apartment buildings in the city of Gardena, California. Having our corporate office located in the very nearby city of Long Beach, our multiple leasing offices in and near Gardena, and the fact that we have 60+ roaming maintenance technicians, all allow our team to quickly service our Gardena portfolio. With great homes in areas like Strawberry Park and Manchester Square, the local breweries, the extensive Asian culture and cuisine, and the nearby El Camino College campus, Gardena offers a wonderful place to call home for any resident. Our field supervisors consistently visit our properties in Gardena to ensure quality control and resident relations. BFPM has 20+ years of experience serving clients in Gardena and nearby areas, and ensuring they achieve the highest level of return on their investment.
Making Life Easier Through Property Management
It's Time for a Better Property Management Plan
Daily Operations
We handle all aspects of renting, collecting and maintaining our residential and commercial units. We provide owners with monthly and yearly statements.

Due Diligence
Need to establish the condition of a property? We'll thoroughly inspect and report on the condition, potential issues and expected improvements so you'll know what to expect before you buy.

Lease Up
Looking to increase the rent? We provide a market analysis, risk and liability assessment, market rent survey, and verification of the current rent or existing rent for the units and property.

Repositioning
We're uniquely qualified to reposition troubled properties and maintain stable properties so that issues are properly spotted and promptly handled. It includes a strategic plan that establishes timelines for managing deferred maintenance and capital improvements. Our experience in managing building and renovation projects will free you from this time consuming job and let you take advantage of investment opportunities.

Property Budget / Accounting
We'll examine property financials and develop a budget that allows you to maximize your cash flow in order to gain a higher profit. In addition, we will provide monthly financials (current rent roll, balance sheet, income statement, cash flow statement, invoices and receipts, as well as an annual budget. With Beach Front you will have access to Yardi, a professional accounting system, and we will issue year end financials for your tax accountant.

Risk Liability
Many of our property owners are not aware of the government policy or laws. Our service provides a manager and maintenance with coverage under our company worker's compensation, liability insurance policies, and RRP. We help make sure you're in compliance with fair housing laws as well as prop 65 laws and regulations. Included in our service in an inspection of the property for any health and safety issues that might prove problematic in the future.
Getting Started is Easy!
Schedule a 15-minute call
Create a property management plan
Execute the plan together
Your path to more freedom and less stress starts here
Schedule a 15 minutes call today to discuss your investment property
SCHEDULE A 15 MIN CALL
Gardena Property Management Services
How can we help you meet your goals? We specialize in…
Residential & commercial property management from an investment perspective. Whether you're a private owner or represent a holding company, we can help you optimize income and minimize risk.
Professional Leasing Services
Leasing apartment vacancies using our strategic marketing and utilizing the latest technology.
Repositioning apartment buildings and renovating interior, using our proven execution process to maximize your return.
Managing and Consulting
Consulting on investment management services for widespread portfolios, for short- and long-term investment properties.
Financial Transparency
Providing financial transparency with consistent reports and designated accountants for your portfolio.
Offering comprehensive lease-up and property management services, encompassing the entire timeline from planning to certificate of occupancy to lease-up and management.
THE WORD ON THE BEACH...
Our Clients Say It Best
Life with Beach Front is looking pretty sunny for our clients who are letting us do the hard part while they get on to bigger and better things.
"After I sold the......."
After I sold the management company, I decided to make a decision and move the buildings over to Beach Front. I've known Kyle and Robert [members of the leadership team] for a long time. They're good guys. I've known them through school with the kids and sports and just being friendly competitors. They've always been right as rain. If they say it'll be done, it'll be done. Or if they promise something, I've just always known them to be really good guys.
I chose Beach Front Property Management Inc. as a property management company because I like the fact that I can pick up a phone because I am hands-on. So, I like the interaction with Beach Front Property Management Inc., and I don't feel like I have to be as worried about what's going on at the building, or who's involved. I like their chain of command; it makes me feel more comfortable. Plus, when I talk to the investors and I tell them how it's all going, and I go to the building and see for myself, I like what's going on, which makes everybody feel more comfortable. So, I just like their procedures. I like their process, and I think they have a lot of competent people there.
"I think all the departments....."
I think all the departments are very strong. Accounting department with institutional level accounting reports, operations department with excellent oversight and many experienced people. This is a business that takes many, many years to learn. It's not something you can just walk into a class. Lots of it is experience based likewise on the maintenance department, which is great for handling all sorts of jobs that would otherwise cost a lot more with vendors. So, at the end of the day, it's a well-oiled machine.
"I couldn't be happier..."
Beach Front has been managing my properties for 6+ years and I couldn't be happier. I inherited the properties and didn't know the first thing about managing them (and definitely didn't have the time to!).
Getting Beach Front to start service was easy and everyone there is so knowledgeable (and so patient with my million questions!) that I felt very comfortable right from the start. My properties are in great hands!
"I can focus my energy and time on better things..."
I own several investment properties in Southern California and appreciate how well Beach Front manages everything from A to Z. The fact that I can be so hands-off with the day to day allows me to focus my energy and time on better things, like running my company and spending time with my kids.
I invest in a multitude of industries so being able to watch my ROI increase every year is what's important.
First thing's first: they implemented RUBS. What a game-changer. Secondly, they are always available to take a call. Not typical of a property management company.
Trust me, I've worked with many. And lastly, they manage everything in-house from service and repairs to repositioning to getting the units rented. My efforts are minimal and I have Beach Front to thank for that.
"...all my headaches went away."
Beach Front made the transition from my former property management company very smooth. I own three apartment buildings in Long Beach that were being managed poorly and no one was communicating with the tenants…so they called me non-stop.
When I finally made the change, Beach Front took over with a quick onboarding and all my headaches went away. Only regret I have is not switching over sooner.
"To be honest when I first entered..."
To be honest when I first entered your office I felt this vibe of neat and tidy and modern, especially when you explained how your team and system work. I knew already you are the professional who we want to work with. I really need my partner to come to see your office and meet you. I'm sure that he'd like to work with you. You have such a strong influence on people.
"Thank you, Beachfront Property...."
Thank you, Beachfront Property Management, and my team, for making my life much easier by providing continued excellence!
EASY THREE STEP PROCESS
The Beach Front Way
The Beach Front Way makes us smart, efficient, comprehensive, and cost-effective. More importantly, it's simple and easy for you and saves you time and money.
step 1
Plan
Create a property management plan
step 2
Onboard
Complete our easy onboarding process
step 3
Execute
We'll carry out the plan together
Choosing a property management company for your rental or investment property is a huge decision – one that could make or break your future as a property owner. Will you have the time and resources to grow or will you be stuck in the minutia?
The Beach Front Way allows us to help you maximize your returns and minimize your stress.
Ready to take the next step toward less stress and more freedom?
Let us know you're ready by scheduling a 15-minute call with our team.
We're looking forward to learning about your specific needs and goals.
Schedule a call now!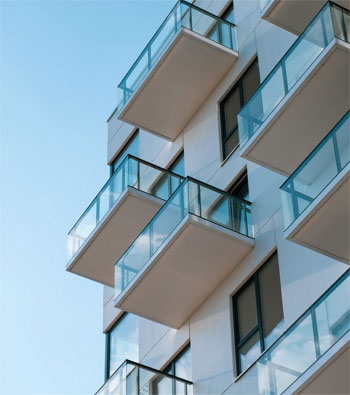 Optimizing Your Property through Construction Management and Repositioning
When was the last time you stepped back and looked at your rental property? How's the curb appeal? Are the units light, bright, and welcoming? If you're struggling to fill vacancies, it might be time for an update.
But you don't have time or a ton of money you want to pour into a big project like that.
We Get It
Construction can be time-consuming and costly. But it can also be worth it. That's why part of our initial conversation will include your goals for and pain points with the property. Then when we create the property management plan, we'll assess the potential upside to small- and large-scale renovations and show you how they can be done cost-effectively.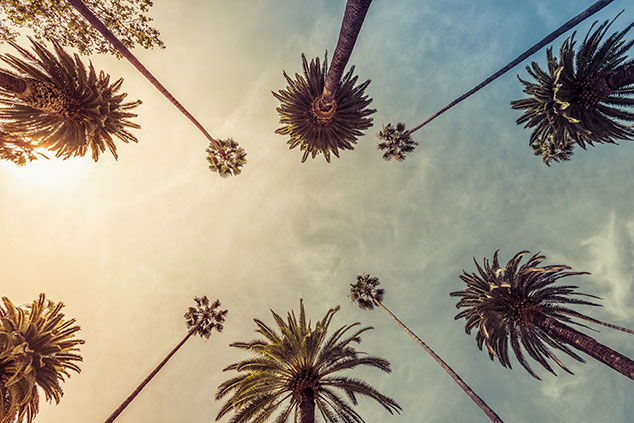 But who is going to manage the actual renovations? We'll do that too.
Well, we'll work together, but we'll do the hard part. Our goal is to make everything as easy as possible for you. With well-trained and experienced in-house maintenance teams and access to third-party vendors and contractors throughout Southern California, your project will be in expert hands.
Because communication and transparency is part of our core values, you will always know the status of your project.
Get Started
About Gardena, CA
In 1887, the rise of railroads, real estate development and population growth led to the township we know today as Gardena. Part of LA County, the city is known as "Berryland." Considered the berry capital of California, due to the production of strawberries, blackberries, and raspberries. The region is a green spot between the dry areas in California and the Pacific Coast, which may be the reason for city's name. The population today is just under 60k. Correlated with the large Japanese population, Gardena is also home to many Japanese corporations like Nissin Foods and Digital Manga.
Weather: 72°F (22°C), Wind W at 11 mph (18 km/h), 48% Humidity
Hotels: 3-star averaging $160.
Mayor: Paul Tanaka
Area code: Area codes 310 and 424
Frequently Asked Questions(FAQs)
The average property management fee for rental properties in Gardena, California may vary depending on the specific services being provided and the size and complexity of the property. Property management fees may range from a few hundred dollars per month to a percentage of the property's rental income. It is a good idea to shop around and compare quotes from multiple property management companies to find the best rate.
The late payment penalty for a rental property in Gardena, California may vary depending on the specific terms of the rental agreement. It is generally a good idea to carefully review the terms of the agreement and discuss any questions or concerns with the landlord or property manager before signing.
If a tenant leaves a rental property in Gardena, California without paying their utility bills, the landlord may be responsible for paying the outstanding balances if they are not included in the rent. However, the landlord may have the right to pursue the tenant for the unpaid balances. It is a good idea to consult with a qualified attorney or a local tenant rights organization for more information.
BFPM sends reports and statements electronically on or before the 15th of each month in a PDF format.
BFPM offers two modes of rent payment, electronically using Yardi Voyager or by using the Walk-In Payments System card. All residents have an online account to complete rent payments.