Property owners, do you want more freedom and less stress?
Learn more about how we can help.
End-to-end management solutions for maximized web presence, enhanced screening methods, and greater tenant retention with 24/7 maintenance support & efficient accounting.
Advertising
Advanced property exposure with effective strategies
Let us help you optimize your profits with an expansive online presence. By employing on-site signage solutions, developing comprehensive community outreach programs, and listing your properties on the top leasing websites, we ensure a holistic and efficient property management plan. Choose the Beach Front Way to rent all your properties at competitive prices with higher occupancy rates.
Maximize Exposure For Your Property
With Premier Listing Services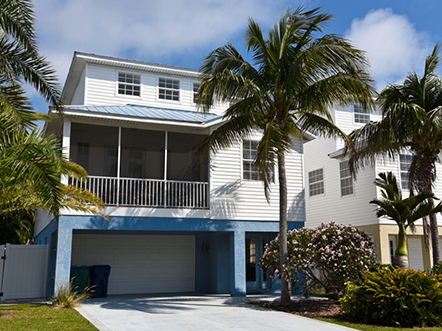 Tenant Screening
8-step screening procedure
Find the most reliable tenant for your property. Our exhaustive screening process guarantees reduced eviction rates. Right from verifying the prospective tenant's source of income, credit reports, and social security number, to references, pets, renter's insurance, and contacting their previous property owners, we help eradicate all uncertainty before you rent out your unit.
Property Management
Enhanced decision-making expertise for better ROI
Beach Front Property Management Inc. offers a variety of property management services with city-specific teams all across Southern California. Depending on your multi-family apartment's location, our managerial team adds great value by evaluating the current preferences in the local market. Combined with years of industry-specific expertise, our skilled field supervisors help foster ample tenant satisfaction reducing eviction rates and liability claims. Our constant endeavor throughout the 20+ years remains in helping our extensive clientele enjoy the highest returns.
Ready for a Better Kind of Property Management for Your Multifamily Building?
Find out what comprehensive, professional property management can do for you... how about more efficiency and profitability with less stress for you!
Let's Talk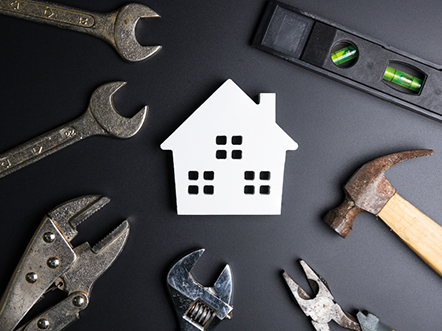 Maintenance
Verified maintenance support round-the-clock
Beach Front Property Management provides experienced in-house maintenance technicians and reliable contractors. We offer only licensed vendors who are well experienced in handling different types of maintenance requests with efficient solutions. By ensuring effective quality control in every stage of property management, we consistently help build quality resident relations, 24/7.
Accounting
Streamlined bookkeeping
Our all-inclusive accounting system allows property owners to keep track of their financial records. From maintaining updated copies of bills to providing year-end accounting reports for filing taxes, our accounting staff can help you with all finance-related needs for your property.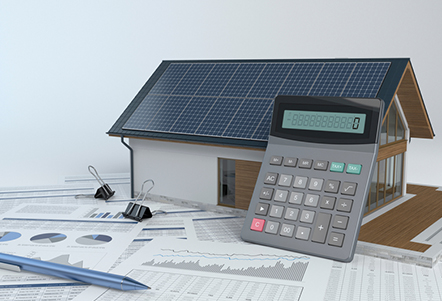 Our Multifamily Management Services Include The Following
| | |
| --- | --- |
| Perform all inspections – inside and out for safety, habitability, and legal compliance (prop 65) | Vacancy marketing and leasing |
| Manage liability including workers comp and property compliance | Provide annual financials - annual budget creation and year-end accounting reports for tax preparation |
| Hire, train, and manage all property managers and maintenance staff | Ratio Utility Billing System (RUBS) |
| Handle all maintenance issues 24/7/365 with our experienced in-house plumbers, electricians, carpenters, and technicians | Oversee building repositioning and unit remodels to maximize profits |
| Provide monthly property reports - leasing and maintenance updates/upgrades, rent roll, balance sheet, income and cash flow statements | In-house maintenance team and certified vendors |
Why Choose Beach Front for Your Multifamily Property Management Needs?
Property Management with Ownership Mindset
Led by a team with an owner's perspective, Beach Front Property Management prioritizes efficiency and the maintenance of properties as if they were our own.
Affordable In-House Maintenance Solutions
Beach Front Property Management offers cost-effective maintenance solutions, managed in-house to ensure high-quality results.
Sophisticated Accounting Services
Offering expert financial management, Beach Front Property Management provides accurate and up-to-date accounting services to support property owners.
Month-to-Month Contracting with No Risk
Beach Front Property Management offers flexible and risk-free month-to-month contracts, providing a reliable and low-commitment option for property management services.
Automatic RUBS Implementation
Beach Front Property Management includes an automatic implementation of the RUBS billing method, providing a streamlined and efficient approach to utility billing.
THE WORD ON THE BEACH...
Our Clients Say It Best
Life with Beach Front is looking pretty sunny for our clients who are letting us do the hard part while they get on to bigger and better things.
"After I sold the......."
After I sold the management company, I decided to make a decision and move the buildings over to Beach Front. I've known Kyle and Robert [members of the leadership team] for a long time. They're good guys. I've known them through school with the kids and sports and just being friendly competitors. They've always been right as rain. If they say it'll be done, it'll be done. Or if they promise something, I've just always known them to be really good guys.
I chose Beach Front Property Management Inc. as a property management company because I like the fact that I can pick up a phone because I am hands-on. So, I like the interaction with Beach Front Property Management Inc., and I don't feel like I have to be as worried about what's going on at the building, or who's involved. I like their chain of command; it makes me feel more comfortable. Plus, when I talk to the investors and I tell them how it's all going, and I go to the building and see for myself, I like what's going on, which makes everybody feel more comfortable. So, I just like their procedures. I like their process, and I think they have a lot of competent people there.
"I think all the departments....."
I think all the departments are very strong. Accounting department with institutional level accounting reports, operations department with excellent oversight and many experienced people. This is a business that takes many, many years to learn. It's not something you can just walk into a class. Lots of it is experience based likewise on the maintenance department, which is great for handling all sorts of jobs that would otherwise cost a lot more with vendors. So, at the end of the day, it's a well-oiled machine.
"I couldn't be happier..."
Beach Front has been managing my properties for 6+ years and I couldn't be happier. I inherited the properties and didn't know the first thing about managing them (and definitely didn't have the time to!).
Getting Beach Front to start service was easy and everyone there is so knowledgeable (and so patient with my million questions!) that I felt very comfortable right from the start. My properties are in great hands!
"I can focus my energy and time on better things..."
I own several investment properties in Southern California and appreciate how well Beach Front manages everything from A to Z. The fact that I can be so hands-off with the day to day allows me to focus my energy and time on better things, like running my company and spending time with my kids.
I invest in a multitude of industries so being able to watch my ROI increase every year is what's important.
First thing's first: they implemented RUBS. What a game-changer. Secondly, they are always available to take a call. Not typical of a property management company.
Trust me, I've worked with many. And lastly, they manage everything in-house from service and repairs to repositioning to getting the units rented. My efforts are minimal and I have Beach Front to thank for that.
"...all my headaches went away."
Beach Front made the transition from my former property management company very smooth. I own three apartment buildings in Long Beach that were being managed poorly and no one was communicating with the tenants…so they called me non-stop.
When I finally made the change, Beach Front took over with a quick onboarding and all my headaches went away. Only regret I have is not switching over sooner.
"To be honest when I first entered..."
To be honest when I first entered your office I felt this vibe of neat and tidy and modern, especially when you explained how your team and system work. I knew already you are the professional who we want to work with. I really need my partner to come to see your office and meet you. I'm sure that he'd like to work with you. You have such a strong influence on people.
"Thank you, Beachfront Property...."
Thank you, Beachfront Property Management, and my team, for making my life much easier by providing continued excellence!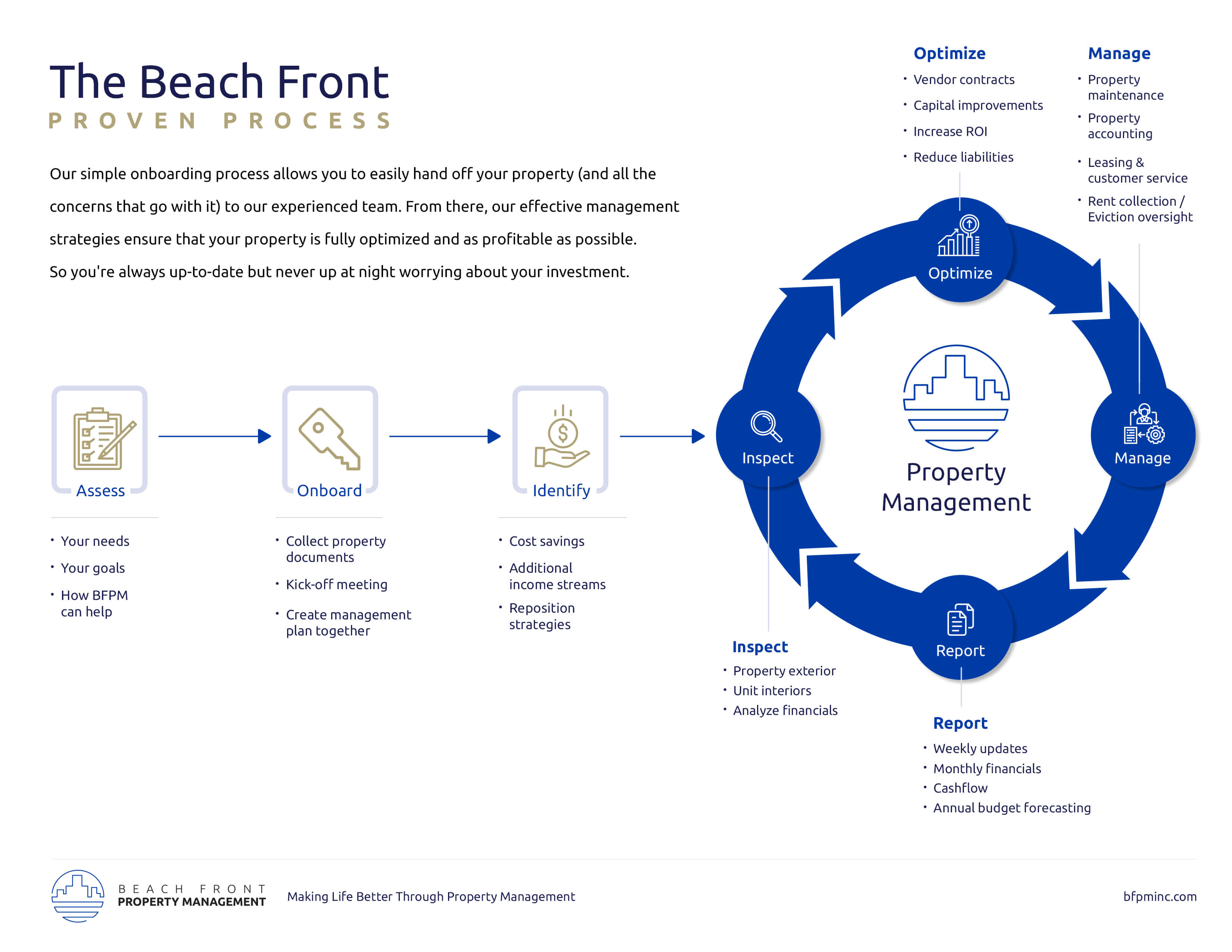 Frequently Asked Questions(FAQs)
A type of residential property known as a multifamily home includes two or more independent living units inside of a single structure or complex.
You can take the following actions to obtain multifamily property management services in California:
Look for local property management firms: In California, look for firms that have a focus on managing multifamily properties.
Examine the businesses: Check their websites, go through customer feedback, and confirm their insurance and license.
Verify that you compare the services provided and the prices charged by various businesses.
Plan your consultations: Set up consultations with the businesses that seem to be the greatest fits for your requirements by contacting them.
After weighing your possibilities, pick the property management business that best suits your requirements and financial constraints.
In order to make sure that your multifamily property is properly maintained and operated, it's crucial to select a trustworthy and professional property management company.
In order to manage a multifamily property, a property management business must do the following tasks:
The property management business is in charge of advertising the rental property to draw in possible renters and managing the lease process, which includes conducting background checks and collecting rent.
Maintenance and repairs: The business takes care of the property's maintenance and repairs to keep it well-maintained and in good shape for tenants.
Rent collection is handled by the business, which also makes sure that all rent payments are appropriately documented.
Accounting: The business monitors the property's financial elements, including revenues and outgoing costs, and gives the owner financial reports.
Compliance: The business makes sure that the property abides by all applicable local, state, and federal laws, particularly those pertaining to health and safety.
Tenant Relations: The business is in charge of tenant relations, which includes processing evictions if necessary, responding to tenant complaints, and addressing lease violations.
Planning and Budgeting: The business collaborates with the owner to plan and budget for the building's required maintenance and improvements.
The day-to-day management of a multifamily property can be handled by a property management company, allowing the owner to concentrate on other areas of their business or personal life.
Due to the following factors, buying multifamily real estate can be a profitable investment choice:
Rent payments from tenants are a possible source of dependable income for multifamily properties.
Possibility of appreciation: The property's worth might rise over time, boosting the investor's wealth.
Economies of scale: When compared to single-family homes, operating costs, such as property management and upkeep, can be spread out over a larger number of units, resulting in a more efficient and economical structure.
Multifamily real estate investments can diversify a portfolio of investments and lower overall risk.
How to invest in multifamily real estate is as follows:
Study the market: To ascertain the demand for rental properties and the anticipated return on investment, study the local real estate market.
Create a plan: Create a detailed investment strategy that includes a spending plan and estimated return on investment.
Find financing: Take into account your alternatives, including conventional mortgages, personal loans, or a combination of the two.
Hire a real estate expert: To assist you in the process, think about working with a real estate agent, property manager, or financial advisor.
Analyze possible properties carefully to see if they suit your investment criteria, taking into account factors like location, condition, and rental potential.
Close the deal: To complete the home acquisition, work with your financial advisor and real estate expert.
Many investors find multifamily real estate to be an appealing option because it can offer a consistent stream of income and the chance for long-term appreciation. Before making any investment selections, it's crucial to carefully weigh all relevant elements, such as market circumstances and available financing.
Investors in multifamily properties profit from both rental revenue and long-term property value growth. Investors in multifamily real estate can make money in a variety of ways, including:
Rental income: By leasing out apartments on the property to renters, investors make money. The rental money can be utilized to pay the mortgage, cover running costs, and bring in a profit for the investor.
Appreciation: If a property's value rises over time, the investor may be able to sell it for more money and make a profit.
Tax advantages: Investors in multifamily properties may qualify for tax advantages, such as deductions for mortgage interest, depreciation, and other costs associated with the property.
Savings: Compared to single-family houses, multifamily properties are frequently more efficient and cost-effective due to economies of scale that allow the investor to divide operating costs, such as property management and maintenance, across a number of units.
Multifamily properties can generate passive income for investors, who can engage a property manager to take care of the property's day-to-day operations.
It is significant to keep in mind that investing in multifamily real estate also entails accepting risk and controlling expenditures, such as mortgage payments, operational expenses, and the price of any required repairs or improvements. Before making any investing selections, it's critical to carefully consider all relevant factors.
Get our latest and greatest tips for optimizing your investment property…
Subscribe to our newsletter today!