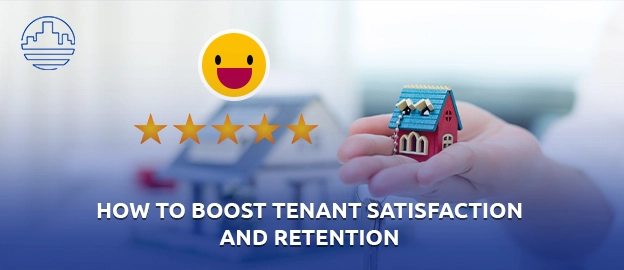 In today's cut-throat real estate market, creating a positive tenant experience can be the difference between success and failure for multifamily properties. With numerous options available, tenants have the power of choice, and property managers must go the extra mile to ensure their satisfaction. In this blog post, we will highlight the crucial role of tenant experience and provide property managers with actionable ways to enhance it, so they can attract and retain happy and loyal tenants.
The Importance of Tenant Experience
Tenant experience refers to the overall experience tenants have when interacting with a property, from the initial leasing process to day-to-day living. A positive tenant experience can increase tenant engagement, satisfaction, and, ultimately, retention. Tenants who are happy with their living arrangements are more likely to renew their lease and recommend the property to others.
Additionally, a positive tenant experience can result in increased revenue for property managers. Satisfied tenants are more likely to pay rent on time, reduce vacancy rates, and minimize maintenance costs due to fewer complaints or issues.
Tenant Experience Strategy for Landlords: Reducing Turnover and Increasing Profitability
In the landlord industry, turnover can significantly impact profitability. Not only does it increase workload and costs associated with cleaning and repairs, but it also leads to advertising expenses to fill vacancies. The question is, what causes higher turnover rates? Is there a problem with the tenant experience?
According to a survey conducted by Zego, the average retention rate is only 58%, and turnover costs are estimated to be around $4,000 per unit. For landlords managing 50 to 1000 properties, a tenant experience strategy can be a valuable investment, helping to increase retention rates and grow revenues.
Shifting the Focus to Tenant Experience: The Importance of Strategy
Residential tenant satisfaction is often overlooked in the real estate industry, with a lack of available reports indicating a lack of concern for the tenant experience. It's not viewed as a profit center, and landlords and property managers tend to focus more on tenant retention than on improving tenant satisfaction. However, it's essential to prioritize the tenant experience from the rental listing and move-in process to continuous lease renewals.
There is a growing emphasis on tenant experience strategy, which involves finding ways to achieve tenant satisfaction through a well-planned approach. The Zego report highlights several noteworthy touchpoints that contribute to a positive tenant experience:
The move-in process

Pet, vehicle, and visitor registration

Online rent and utility payment

Easy and safe unit access

Direct two-way communication between resident and landlord

Building amenity reservations

Exclusive local community offerings such as discounts to local shops/services

Coordination of social and holiday calendars, event planning, and decoration

Easy online lease renewal

Move-out process
By implementing a strategy that focuses on these touchpoints, landlords and property managers can improve tenant satisfaction and retention rates, leading to increased profitability in the long run.
Understanding the Factors behind Tenant Churn
Zego's report highlights various factors contributing to tenant churn, including lower prices, better neighborhoods, modern living spaces and amenities, personal changes, and moving to a new city. 
While these factors may seem beyond a landlord's control, it's important to recognize that tenant recruitment and retention strategies significantly attract and retain the right tenants.
Rather than resigning yourself to high churn rates, focusing on improving the tenant experience is important. This requires a deep understanding of what modern renters are looking for, how you can improve your amenities and services, and how to leverage the weaknesses of your competitors.
Addressing these three factors can create a compelling value proposition that keeps tenants leased and willing to pay higher rent. Ultimately, focusing on the tenant experience can help you improve tenant retention rates and drive profitability in your rental business.
Understanding Renter Preferences
In our previous discussions, we've explored the challenge of understanding what renters want and how to create an optimal renter experience. The COVID-19 pandemic has also significantly impacted renter preferences and needs, but as the pandemic recedes, renters' priorities will likely shift back to what they were pre-pandemic.
Social engagement is an essential aspect of renters' needs. While tenants want more than just knowing their neighbors and attending community events, having friends in the same building or neighborhood can provide a sense of personal relevance, security, and social opportunities. Renters are willing to pay more to live near their friends.
Renter demographics have also changed in many countries. Younger generations, such as Gen Z and Millennials, have a strong emphasis on digital connectivity and socializing via digital devices. Ignoring this aspect of their lives would be a mistake, as technology has become integral to their identity and sense of personal power. They rely on it to manage their lives and socialize, and it connects them with their peers.
Therefore, having a mobile tenant app can be a valuable tool in enhancing the tenant experience. In conclusion, people and technology are the key drivers of the tenant experience.
How to Improve Tenant Experience: Key Elements
Improving tenant experience is an essential aspect of running a successful multifamily property. Happy tenants are more likely to renew their leases and recommend the property to others, which ultimately increases revenue for property managers. Here are some ways to improve tenant experience:
1. Communication
Good communication is key to any successful relationship, and this is no different when it comes to property management. Property managers should establish an open line of communication with tenants, whether it be through regular emails, newsletters, or social media. This helps build trust and encourages tenants to come forward with any issues or concerns.
2. Digital Tenant Experience
Many property managers are now using digital tenant experience platforms to improve communication and engagement with tenants. These platforms provide a one-stop-shop for all tenant needs, including rent payments, maintenance requests, and community updates. This convenience can improve tenant satisfaction and increase retention rates.
3. Building Amenities
Property managers should invest in building amenities that cater to the needs of tenants. This could include a fitness center, communal spaces for socializing, and even dog parks. These amenities provide added value to the property and enhance the tenant experience.
4. Maintenance
Keeping the property in good condition is crucial for tenant satisfaction. Property managers should respond to maintenance requests in a timely manner and ensure that common areas are clean and well-maintained. This helps create a sense of pride in the community and shows tenants that their concerns are taken seriously.

5. Community Engagement
Property managers should encourage community engagement by hosting events such as movie nights, pool parties, and holiday gatherings. These events help build a sense of community to allow tenants to have the opportunity to socialize and connect with their neighbors.
Improving tenant experience is essential for property managers looking to attract and retain tenants in multifamily properties. By prioritizing communication, investing in digital tenant experience platforms, providing building amenities, maintaining the property, and encouraging community engagement, property managers can create a positive tenant experience that will keep tenants happy and satisfied for years to come.
Retaining Tenants with BFPM's Tech-Savvy Solutions
If you're unable to make any physical improvements to your rental properties, turning to property management software or other digital services may be the solution. Utilizing a next-generation landlord solution like Beach Front Property Management can provide business-changing and profit-boosting performance improvements.
With the rise of younger, tech-savvy renters, offering a digital tenant experience platform can be a powerful tool in attracting and retaining tenants. Providing convenient and powerful digital solutions can enhance the tenant experience and help improve retention rates.
Property owners, do you want more freedom and less stress?
Learn more about how we can help.