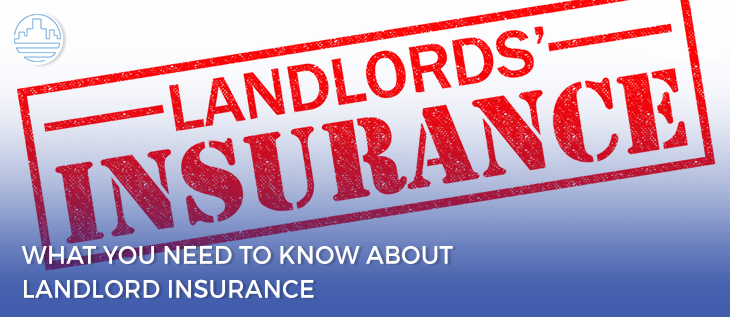 64% of properties in the US are under-insured by an average of 27%. Owners should consider buying Landlord insurance as it can help avoid costs incurred due to vandalism, natural disasters, and potential liability lawsuits.  A typical homeowner's insurance will not cover such damages. 
Landlord insurance: The different categories
In the US, the cost of landlord rent insurance is 20% to 30% higher than the average homeowner's insurance. Typically, landlord insurance would cost 20% to 30% more than other conventional property insurances. But, this largely depends on the extent of coverage that the owner is looking for. The linear equation being, increased coverage is directly proportional to increased costs. Before you upgrade your policy or purchase a new plan, look at a few additional coverages to help you make a better decision.
1.

Property Damage Coverage
This type of landlord insurance protects you from any damage to the building structure. It's amongst the most economical policies to cover expenses incurred on account of natural incidents including fire, earthquake, windstorm, and hailstorm. The cost will depend on what items at the building you are insuring. It can extend to furniture, pipes, electrical appliances, and so on.
2. Liability Coverage
Under the premises liability law in California, it's mandatory for a property owner to make the apartment building free from hazards. If your tenant slips or has any injury, you can be sued. The landlord liability insurance will protect you from the medical and lawyer costs incurred.
3. Loss of Rent Coverage
With this policy, the insurer can reimburse the rent if a tenant under lease has to vacate due to damage caused by any disaster. However, it will not apply if the tenant moves out or is evicted.
4. Additional policies
Apart from the common categories, consider paying for emergency coverage, guaranteed income insurance, and flood insurance. Let's say your tenant notifies you about a water leak on the premises. The emergency coverage will include the cost of your travel to the apartment. On the other hand, the guaranteed income insurance ensures you're compensated if the tenant is not able to pay you the full rent. 
How to find cost-effective landlord insurance policies
1. Comparing quotes and coverage with independent insurance agents
A number of insurance companies offer different types of landlord insurance policies. These are based on the number of properties you own, the value of the unit(s), and their location. Once you have gathered all the information and quotes from different insurance carriers, compare them against what they're going to offer.
Remember, cheaper landlord insurance will not cover every cost incurred due to disaster and provides very minimal coverage for the loss of rental income. 
2. Quality of customer service offered by an insurance carrier
Choose a prominent company that can respond to demanding situations at your property 24/7. Such carriers should have a large team that can allocate cost and resources for repairs proficiently. If the company is not able to provide immediate solutions in case of disasters, you will end up paying from your pocket.
How Beach Front Property Management can help
In order to choose the best landlord insurance policy, you must consider the factors discussed above. Alternatively, you can consult us for all your property management needs in Southern California. 
Property owners, do you want more freedom and less stress?
Learn more about how we can help.