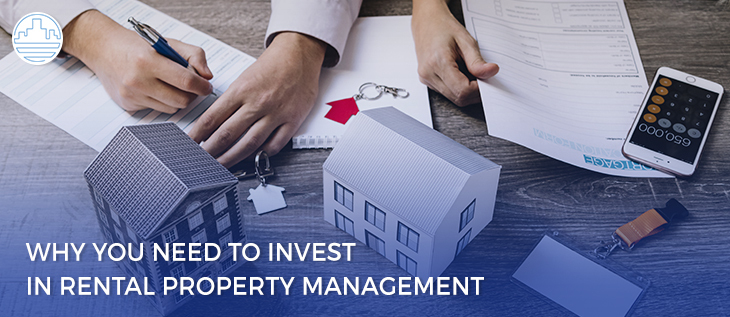 No property is indestructible. If you are a property owner, you know timely maintenance is required. Even after immediate repairs to retain your tenants, you must consider the other expenses. They can be more pricey than you may have anticipated. To not fall into demanding situations, it is best to reach out for legitimate guidance. As a San Diego rental property management company, we would like to show you today how you could save a lot on your potential expenditures.
San Diego Rental Property Management: Aspects you Need to Take into Account
1. Dealing With Vacancy
When you invest in a property, the aim is to keep it rented throughout the year. But it is not always possible, especially when you are pricing it slightly higher than the market value.
Let's say, your unit rental costs $2,500 per month but the market is offering similar units for $2,200. It will be hard to find tenants. If your unit is vacant, you will have zero returns. You also need to consider property taxes and utilities, which will ultimately put you in the negative. If the property is under a mortgage, you will have to pay even more, from your pocket, until you find residents.
Ideally, try to price your property at the right value that is in-line with similar properties in the market. We, at Beach Front Property Management, can help you get your property occupied at the right price.
When Tenants Break the Lease
A lease is a legal contract between the landlord and the tenant. As a property owner, you need to be careful about addressing the policies to your new tenant. These rules have to be clarified to them and they must be aware of the legal consequences when they break them.
Most of the time, renters break the lease early and have to leave for unforeseen circumstances. If you have a legally binding document signed by both parties, you can rest assured that you will be paid until you find a new tenant or the typical lease of 1 year ends. You can also offer an early expiry of the lease clause with a non-refundable fee. This is one of the most attractive aspects that gives tenants a justifiable reason to break the rental property lease before it ends.  
But these conditions vary. In California, tenants can vacate if the property is in an uninhabitable state. Tenants who are active military service personnel can also break the lease before the yearly lease agreement ends. In that case, you would have to bear the vacancy costs if you can't find a new tenant.
When you re-rent a unit, you also need to be sure that you are not pricing it too high. This year's rent control law, effective from January 1, 2020, limits the amount you can charge. If you are not meeting these statutes, you will face legal issues, which are very expensive. That is why it is very important to know the state laws inside and out.
3. Routine Maintenance Inspection
Your rental property needs proper attention throughout the year. You should never delay a minor issue, as it can cost you much more later. Water leakage and faulty electrical appliances are serious problems that need to be fixed urgently.  
In San Diego, if the tenant hasn't caused any leak, the landlord must fix it. The property owner also has to be responsible for fixing the irrigation lines, as well as install and look after smoke and carbon monoxide detectors from time to time.
Regularly inspecting your property can help you maintain it better. If you are not looking into repairs instantly, the tenant has the right to deduct from the rent or not even pay it.
You also need to provide a 24-hour notice for inspecting your property when you have a tenant. If you don't pay heed to this California law, you may be fined with trespassing charges.
San Diego Rental Property Management: Get the Best Out of it
These aspects will certainly save you from the expensive pitfalls when you are a property investor. At Beach Front Property Management, we also offer legal advice that suits your needs. Feel free to contact us for any property-related help.