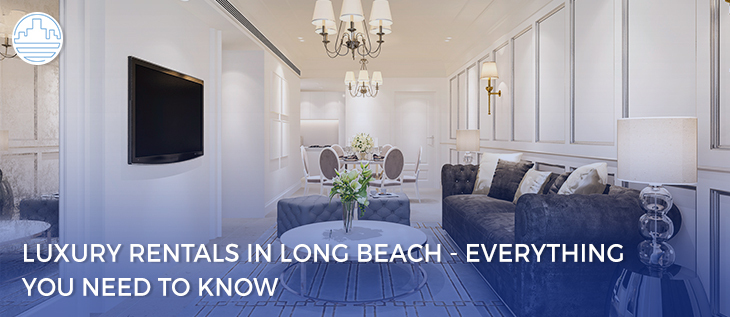 A variety of lucrative market forces, including investments in new businesses, have been at the forefront of a growing interest in luxury housing in Long Beach. The fact that it offers big city amenities coupled with the charm of a beachfront town, further accounts for the appeal of luxury rental properties in long beach. As a property owner, however, property management for rent of luxury properties requires a focused approach to be able to take advantage of this trend. If you have luxury homes for rent, here are some tips that will keep you ahead of the competition:
Luxury Rentals
Let's look at the defining aspects of luxury rentals when compared to regular rentals. First, you are dealing with prospective tenants who come from an affluent background, those who are discerning and are used to the finer things in life. What that also means is that they are looking for luxury spaces tailored to their tastes and preferences.  
Another key aspect that you need to be prepared for is multiple site visits of the property. With the kind of service standards that they are used to, odds are that these renters would want to satisfy themselves fully before renting luxury estate homes. Time spent showing the property and explaining its merits will work well in convincing the client in taking the next step.
Pro tip: Luxury homes have less of a market, as not a lot of people carry the bandwidth to afford these. These would require channelized marketing strategies, which happens to be one of Beach Front Property Management's key skills. Our internal team uses a variety of marketing tools to catch the eye of the right audience. 
Screening of Tenants
One important aspect of any leasing process is tenant screening. This is extremely important with luxury rental properties as well. However, the process could be far more complicated. You are looking at renters who seem to lead a lavish lifestyle, but how is it on paper? Also, luxury homes are covered under a corporate lease, which also needs to be looked at from a different lens. 
Maintenance
A vital aspect of property management for luxury rentals is also the maintenance of the unit. There are two main reasons to bring up maintenance for these properties specifically, especially since good maintenance is a prerequisite for any property. 
First, odds are that your luxury property is embellished with a lot of expensive amenities. That intricate flooring, the electronic amenities, all need upkeep. 

The second aspect has to do with the type of clients you are dealing with. They do not expect anything but the best. They expect their complaints to be dealt with promptly and with the highest level of quality upkeep. Proactive maintenance and effective complaint handling become one of the key aspects of maintaining goodwill and retaining clients when it comes to luxury rental properties.
Above everything, offering a personalized experience and great customer service is key when it comes to property management for rent luxury rentals. While this may sound like a lot more work, the returns are more than worth it.