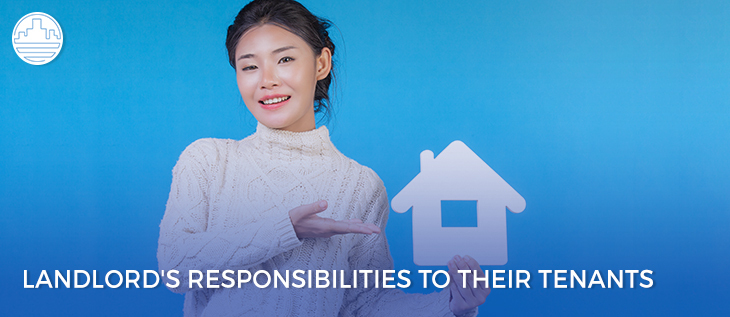 Keep Your Rent From Going Out The Window
We've heard about tenant responsibilities. But even as a landlord, it's always helpful to know what the law mandates as far as renter's rights go. You do not want a situation where you are unable to collect rent, despite providing all amenities. Here's a look at what you need to be aware of. 
Non-Discrimination
First up, renter's rights include the right to non-discrimination. The Fair Housing Act of 1968 prohibits discrimination by direct providers of housing on grounds of:
Race or Color

Religion

Sex

National Origin

Familial status

Disability
The law goes on to state that, "where force or threat of force is used to deny or interfere with fair housing rights, the Department of Justice may institute criminal proceedings." 
In fact, in states such as Massachusetts where the protection also applies to people who use state or federal housing subsidies to pay for rentals, there have even been instances where legal action has been initiated against landlords with discriminatory advertising on Craiglist.
Habitability 
It is a landlord's legal responsibility to ensure that the property is fit for living and to fix any issues that interfere with the habitability of the apartment. 
Tenants on the other hand, are responsible for informing landlord of any damages and allowing a reasonable time for repair. If despite the information a landlord's responsibility for tenant safety is taken lightly, the tenant has the right to withhold rent or even to abandon the property. This, of course, refers to providing basic, livable conditions and is contingent on the tenant reporting the issue and allowing reasonable time. For repairs that affect tenant health and safety, such as lack of heating, plumbing, or electricity, for example, state laws can even allow tenants to repair and then deduct the cost of repairs from rent if the landlord does not comply within a reasonable time.  The same, however, needs to be clearly documented by the tenant.
Privacy
Last but definitely not least, the tenant has the right to "quiet enjoyment." What it simply means is that the tenant has the right to occupy the space without any interference. This can be by way of frequent landlord visits or even noise-related disturbance. Different states have different standards when it comes to rental agreements related to this aspect. According to California Civil Code section 1927, for example, landlords can be liable for a partial or full refund of rent paid for the period of offending activity where the landlord was informed of the same but he failed to remedy it. Even if there isn't an explicit clause covering quiet enjoyment in the lease agreement, the state laws tend to protect the tenant to some degree. 
While tenants' rights (and tenant responsibilities) may vary from state to state, overall you need to be aware of non-discrimination, habitability, and privacy as non-negotiable aspects that have to be made available to renters. Besides the above factors, there could be a number of other aspects, which are pretty much subject to individual lease agreements. So access to parking spaces or any other such amenities may be specific to the terms of your lease.  It is imperative to put everything in writing so that nothing is ambiguous and that there is abundant clarity at both ends.
It will also be prudent to read up the Tenant's Rights Handbook, which is published by each state to ensure that you remain on the right side of the law!