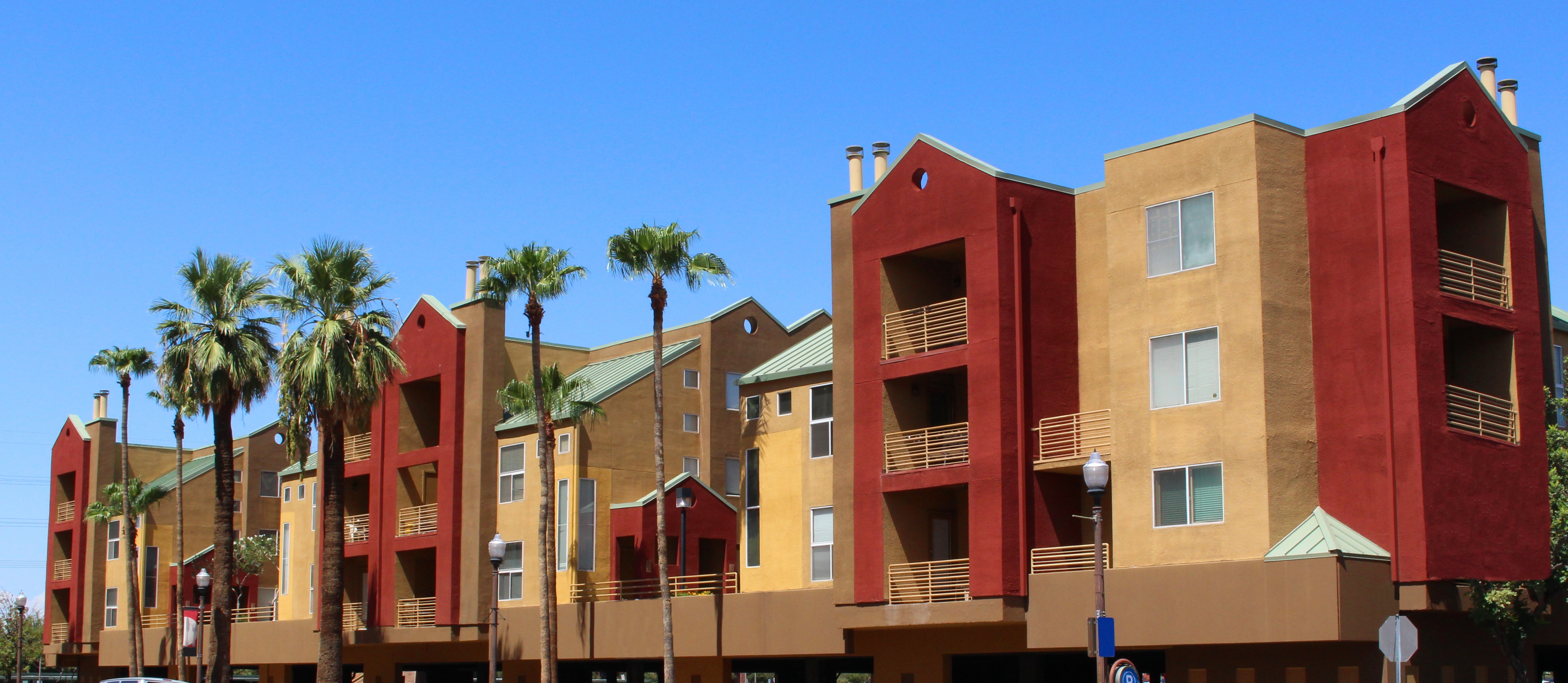 Looking Good in the Neighborhood
Leave a great first impression by renovating the front of your property.
First impressions are something most of us are used to being worried about and refining the way we present ourselves. Whether it be a sales rep meeting with an important client or a boyfriend meeting his girlfriend's parents for the first time, first impressions are the all-important settings of how we wish others to view ourselves. Of course, this doesn't go for just people's personalities and appearances. It also goes for the appearance of the things we care for ourselves and present publicly. As a property manager, you probably assumed someone's first impression of your property is when they toured a unit. It is more likely they got their first impression just from passing by and looking at the front of your property.
Renovations and repairs are important for modernizing the unit themselves, but the front of the property will always be the first thing passerby's see and should be among the top priorities when looking to increase traffic.
Here are some tips on what to focus on:
Maintain greenery and plants. While there are dangers of letting your tenants grow their own plants in their balcony, there's a reason why they do so: they're aesthetically pleasing to the eye. Mowing the lawn, decent bushes and bright flower beds all are welcoming and inviting to people checking out the property. If you combine greenery with stone beds, put loose stones back in place to prevent any sort of walking hazard.
Make sure to not have these plants and greenery too large that it obstructs the front of the property. In the event that you have a great eye-pleasing view outside, make sure not to block paths to those views. This way tenants know how advantageous and quick to access these locations are from your property.
Decomposed granite is also a great option for the front of the property. It can help save money on your water bill if you are on a stricter budget or if your area is experiencing a severe drought.
Give the front a fresh new paint job. It might even be worth repainting the entire property in order to stay consistent. This makes it pleasing for both current and future tenants.
If your property sits next to a street with a concrete sidewalk, over time you'll notice some cracks due to earthquakes or temperatures expanding and/or cooling constantly. Depending on the severity of the crack, you should look into repairing it. Smaller cracks are easily repairable through products purchased a DIY store like Home Depot.
Take care of the controlled access gate. A rusty gate that's hard to open doesn't give a desirable sense of protection like an electronically-controlled, accessible gate does.
Remember not to go overboard with these renovations, as money spent on these could be better spent on improvements to the unit. However, making the property as inviting as possible to up your income. Paint a picture from the outside on how great it would be for someone to live in your property. The thousand words will come to your door when they come to make an appointment!