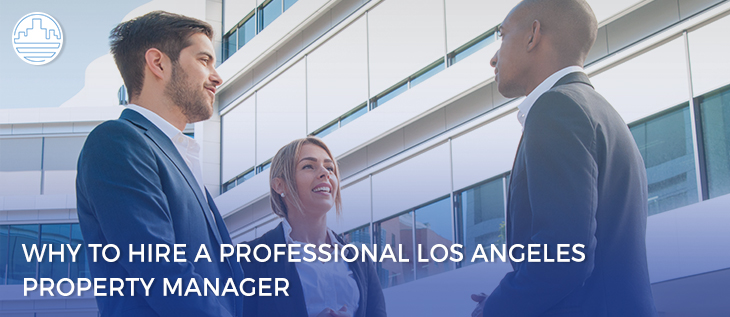 Let's face it, owning an investment or rental property can be stressful. If you're not an expert on local, state, and federal habitability laws, chances are you could be out of compliance and not even know it. Besides, there is always the worry of ensuring that your property makes an optimal profit. These are reasons enough to hire a professional Los Angeles Property Management Company. Whether it is handling maintenance issues or ensuring that your property is fully compliant, a comprehensive property management solution can go a long way in offering you the much-needed peace of mind. If you need more reasons to make this life-changing decision, read on:

1.
Optimal Rentals
High vacancy rates are always a landlord's nightmare. In fact, it is often the fear of vacancy that does not allow them to charge optimal rentals. With a Los Angeles property management firm, you can rest assured that a thorough market study will be undertaken to enable you to maintain the right balance between optimizing rentals and keeping the vacancy rates low.
2. Filling your Property Quickly
Speaking of vacancy rates, a professional property management company is well-poised to market and advertise your property in a manner that ensures filling your property quickly and avoiding long vacancies.
3. Tenant Verification
A big part of property management is not just filling vacancies but finding the right tenants to do so. You can count on a professional company to undertake the proper verification and collect references to ensure that your property is in the right hands.
4. Maintenance Issues
As a landlord, handling maintenance issues is a time guzzler. You need to undertake inspections, carry out routine and emergency maintenance and more. Not to mention the fact that you need to collect rent on time so that your cash flows aren't impacted. All of these are issues that a Los Angeles Property Management Company can help you with.
5. Vendor Relationships
Speaking of maintenance, it requires a robust relationship with a wide range of vendors. As a landlord, not only would you find it time-consuming, but you may also find it difficult to get the best prices. The best property management companies in Los Angeles, on the other hand, have ongoing relationships with these vendors, which will keep you in good standing.
6. Property Compliance
With a host of laws to abide by including local, state, and federal regulations, a property manager can ensure your property is kept in compliance with all the necessary regulations. The importance of this cannot be overstated, as this is one area where ignorance is far from bliss and can even bring expensive lawsuits.
7. Increasing Profits
With an experienced Los Angeles Property Management Group, what you have is not just the opportunity of optimizing your rentals, but also implementing the right accounting systems. The Ratio Billing Utility System, for example, allows you to bill back utilities and helps you earn higher profits.
8. Effective Reporting
Robust reporting is an important aspect of effective decision making. You can count on a professional Los Angeles Property Management Company to offer you the convenience of receiving robust reports. This is by way of leasing and maintenance updates, income and cash flow statements, and more. What you also have are annual financials such as annual budget creation and year-end accounting reports for tax preparation.
9. Freeing your Time
The fact that employing a professional property management company frees your time means that you can conveniently pursue your career or other interests. Managing your property doesn't need to be your full-time occupation anymore. 
10. Opening up Investment Opportunities
With the constraints on your time lifted, you can scan a wide range of investment opportunities.  In fact, since managing everything single-handedly could have limited you to certain geography when looking at properties, a tight radius no longer exists when you have professional help.
To sum up, a Los Angeles Property Management Company can go a long way in maximizing your profits, minimizing your risk, and leaving you free to move on to better things!