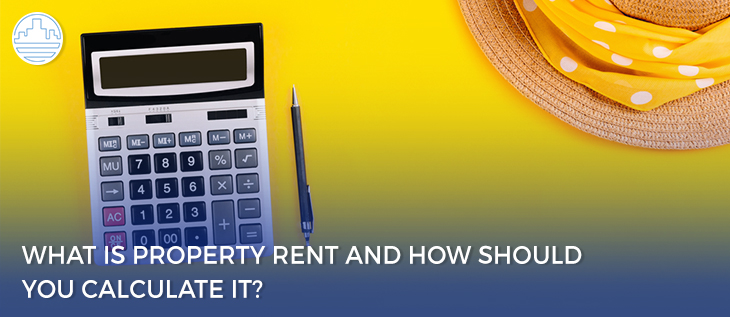 It's unfair to charge your tenants a full month's rent when they've moved in mid-month. A reasonable way to solve this confusing financial predicament is to charge prorated rent. In other words, you can charge them only for the number of days they reside. Let's discuss why it's a win-win situation for you & your tenants when you decide to charge prorated rent under certain situations.
What's prorated rent & when is it suitable?
Prorated rent is the rent charge that is proportional to the time of the month the renter stays in the apartment. It's largely applicable when the tenant rents the unit and moves in or out in the middle of the month.
There are other situations when prorated rent is justifiable. Let's say, your tenant decides to leave in a day or two after lease termination. Instead of unreasonably charging full for the next cycle, using prorated rent will help you receive the accurate amount.   
In another scenario, your rental apartment may require a major maintenance upgrade. You would have to ask the renter to vacate the premises even when the lease agreement has not ended. By charging prorated rent, your tenant(s) will pay you fairly for the time they occupy the unit.
How to calculate prorated rent?
To charge prorated rent, the rate is calculated on a monthly or yearly basis depending on the lease term.
1.

Monthly Prorated Rent
Determining the prorated rent accurately on a monthly basis can be complicated, as the number of days per month varies. The monthly prorated rent can also be calculated as per the banker's month (30 days) or as an average month (31 days). Here is how it is calculated:
     

Divide the monthly rate by the number of days in a specific month to find out the daily rate.

     

Multiply the daily rate to the number of days your tenant stays.
Here's an example of the prorated amount calculation for a month with 31 days when a tenant occupies the unit for 15 days:
     

Step 1: $800/31= $25.80

     

Step 2: $25.80 x 15 = $387
2.

Yearly Prorated Rent
When you have a tenant with a year-long lease agreement, the prorated rent should be calculated on a yearly basis. Here is how you can calculate it accurately:
     

Multiply the monthly rent amount by 12.

     

Divide the yearly amount by 365 to find the daily rent. If it is a leap year, divide the amount by 366 days.

     

Multiply the daily rent amount to the number of days the resident will occupy the apartment.
Here is an example of the calculation process for determining the yearly prorated rent when your tenant moves in after 10 days:
     

Step 1: $1000 x 12 = $12000

     

Step 2: $12000/365 = $32.87

     

Step 3: $32.87 x 10 = $328.7
You can even rely on prorate calculators that are easily available online.
Importance of Prorated Rent in Lease Agreements
We recommend that every lease agreement should have a clause stating how the prorated rent will be charged. Landlords can customize the terms and conditions of prorated rent in their lease agreement to make it foolproof . Though it is not obligatory for property owners in California to charge prorated rent, it is a common practice for building a reputation as a reasonable landlord. Also, not only will you be able to keep your tenants happy but you'll also witness a lower turnover.   
If you need help with creating the best lease agreements that include prorated rent, consult Beach Front Property Management.
Property owners, do you want more freedom and less stress?
Learn more about how we can help.