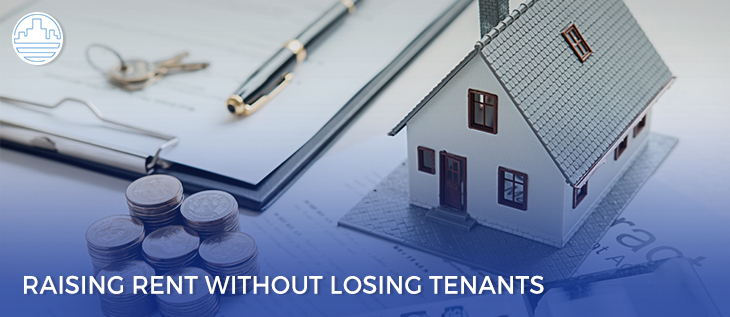 Rent increases can be frustrating for both building owners and their tenants. With the state's competitive rental market, owners of apartment buildings have considerable maintenance upgrades to look after from time to time. California's Tenant Protection Act of 2019 ensures that residential property owners in the state can't increase the rent in an unreasonable way. Despite the rent cap and the potential dip in the property value, the state has a highly competitive rental market. The residential property's value here will rise by 10.6% in 2021. If you are a real estate investor in the state, you can still demand a good hike from your tenants that strictly adhere to the latest rent increase laws without evicting them.
Rent Increase: How to do it Right
1.

Following the Latest Laws
The current state rent control law, in effect since January 1, 2020, applies to all multi-family apartment buildings. According to law, the building owner can't increase the rent over two times in 12 months. Moreover, if the expected increase in rental rate is above 10% within the 12-month lease, the resident must be given a 90-day notice. On the other hand, if the rental rate does not increase beyond 10%, an apartment building owner has to provide a 30-day notice.
2.

Setting up a Balanced Rent Increase
Building owners should consider not setting the rent too low, especially when the unit has been vacant. It only increases the potential of prospective tenants to doubt the condition of the units. The rates should be set in a way that also involves frequent maintenance costs.
Low rent also never guarantees reliable tenants. Even if you set it too high, there are fewer chances of finding residents. With proper market research, you should quote attractive rents that will draw reliable tenants.   
3.

Frequent Rent Increases in Small Amounts
A big rent hike after the lease ends is not advisable as well. It's ideal to increase rent once a year, after the lease ends, depending on the existing market scenario.
You can also include a clause in the lease agreement stating a small rent hike in the middle of the lease period and another hike after it ends. Moreover, instead of the 30-day notice, you can provide a 60-day notice to show that you care about the residents.
Choosing the Right Property Management Company in California
The rent increase is an essential part of managing a property. Instead of losing tenants and consequently demanding less than you deserve, you can always opt for Beach Front Property Management in California. We evaluate the market to suggest you the best rental rates and strategies on how to increase rent while keeping your dependable tenants satisfied.
Property owners, do you want more freedom and less stress?
Learn more about how we can help.