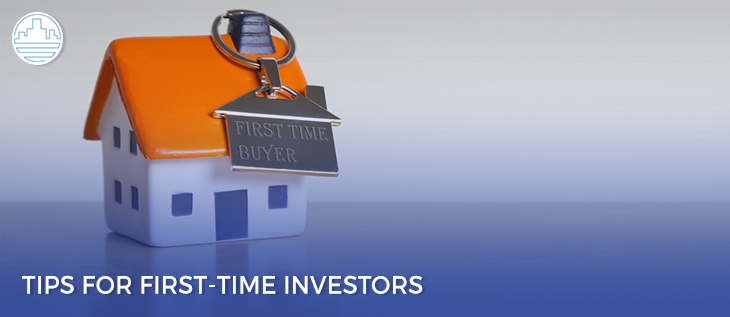 Thinking about investing in real estate? Whether it's for a part-time gig or a full-time career, there are many things to know about real estate investing. Property investment requires a lot of research and preparation prior to beginning. This guide discusses tips and tricks for first-time property investors, as well as possible mistakes to avoid. Understanding the ins and outs of real estate investing is necessary for any future investor to become successful.
1. Understand the Finances
A big mistake many first-time investors make is underestimating the costs that come with property investment. There are many costs involved in purchasing, running, and managing an investment property. Oftentimes, investors might underestimate costs such as repairs or property taxes and insurance. Understanding all of the extra costs will ensure that investors maintain a positive cash flow.
2. Find the Right Location
Researching an area prior to buying a property can help make the difference between a very good or very bad investment experience. The best way to make the most profit is by picking a location that is booming and growing in size. Some factors that create a profitable area include a low crime rate, a good school district, low property taxes, and a boosting job market. The right location will also produce a larger population of potential renters.
3. Hire Professionals to Help
After investing in real estate, investors will need to decide whether they will hire a property management company or manage the property themselves. Although hiring a property manager can be a sizable expense, there is a lot of value in working with experienced professionals. Not only do property management companies bring their expertise, but they also work directly with tenants by showing properties, completing maintenance work, collecting rent, giving eviction notice, and more. Ultimately, property managers are a great investment to make any real estate investing business easier.
4. Read Books Prior to Investing
Reading books on real estate investing can help first-time property investors become experts on the topic. Books are a great way to gain firsthand knowledge from experienced investors and professionals in the real estate industry. Some books may discuss investment strategies, while others help readers develop financial goals. A few reading suggestions include:
"The Book on Rental Property Investing" by Brandon Turner
"The Millionaire Real Estate Investor" by Gary Keller
"ABCs of Real Estate Investing" by Ken McElroy
"Long-Distance Real Estate Investing" by David Greene
5. Know the Laws
There are many legal obligations investors should be aware of prior to buying real estate. Landlords must know and enforce tenants' rights including lease requirements, security deposits, eviction rules, and fair housing laws. Property and real estate laws vary by each state but can be found here. Understanding these laws will help any new property investor avoid unwanted legal situations and fees.
6. Consider the Risks and Rewards of Every Purchase
Whether the first purchase is high or low, a small or big property, move-in ready, or a fixer-upper, every investor should consider the risks and rewards. Some aspects to consider include:
Potential cash flow
Market predictions
Tenants
Location
Taxes
Every first-time real estate investor should thoroughly research before buying any property. One can never know too much information about any investment business, especially when there's a lot of room for error. With these tips, investors can avoid being unsuccessful in starting their real estate business.
For more information on real estate investing, check out Top 5 Reasons Why You Should Opt for Residential Real Estate Investing.